Week 21, everybody!
Baby is the size of: A baby bok choi, a carrot, a head of endive, a baseball hat, or a "least weasel," depending on who you ask. Or about 10 1/2 inches long and 12 ounces.
I've been feeling plenty of kicks this week. They're mostly way down in my pelvis because I no longer have any abs to speak of to hold my uterus aloft, so I haven't been able to offer The Husband quite as many opportunities to feel the kicks as I did the first time around. These low kicks have also been making bathroom trips pretty suspenseful if I ever drink more than a teaspoonful of liquid.
Other symptoms: Heartburn, heartburn, heartburn. You know that feeling when you get water up your nose at the pool? I feel that low-key almost all the time. You'd think it would stop me from eating so much, but nope. I apparently favor being full all the time over sleeping more than six hours a night. My current lazy pregnancy craving that I try to justify as healthy is plain yogurt with mini chocolate chips and whole almonds.
I had an appointment with my midwife this week and forgot all but one question I had. I also went grocery shopping and bought almost nothing we needed, and cannot remember the rest of the things I've forgotten this week and hoped to list to illustrate how bad my memory is. Suffice it to say I have a serious case of mom brain.
Quite a bit of this can be attributed, however, not to my fetus but to my 20-month old, who is hellbent on giving up naps and went four days in a row without one.
Four days. In a row.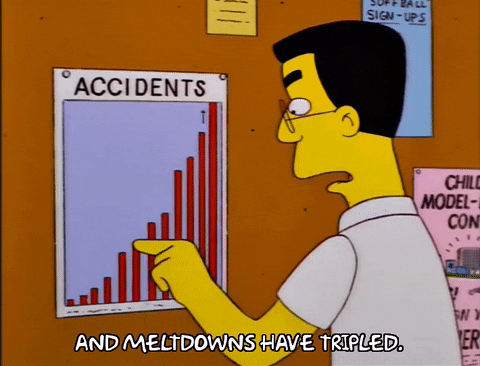 I came as close as I ever have to a nervous breakdown on Tuesday, and found myself stomping my feet and yelling in the dark of the pantry, having a full-blown tantrum because The Toddler wouldn't sleep, and I was so, so tired. And of course, there's nothing more guilt-inducing than completely losing your cool at an angel-faced baby who just wants to "pway!!!" in his words. So I spent a good chunk of Tuesday afternoon wallowing in terrible feelings.
Finally, on Wednesday, I figured out that I could get him calmed down if I put him in the Boba carrier and rocked him to music. He's just so amped up on playing and reading and talking and exploring that slowing down for a nap feels like torture to him. I get it–I can't go to sleep just because someone tells me to, but holy shit, I need a break during the day.
Anyway, so for now at least, naps are fixed, and I am working really hard on being patient with my increasingly opinionated toddler.
Tomorrow, The Husband and I are heading out to test drive a minivan and probably buy it. I am not at all pumped about this dorky progression in our lives, but my little Subaru hatchback can barely accommodate one rear-facing carseat and a stroller.
Unfortunately, living on a farm means we can't walk to anything, so if I ever want to leave the house with both my children, we're going to need a bigger ride. I know I conceded 99% of any coolness I ever possessed long ago, but this really feels like the end of days for my non-mom identity. Somebody please tell me it will be okay.
I am consoled by the fact that buying a minivan is at least one thing we can check off the seemingly endless list of Things That Must Be Done Before Baby 2 Arrives.